3 Reasons You Need a Summer Gutter Cleaning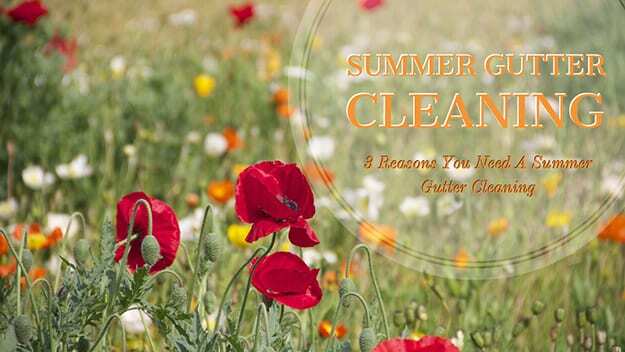 Just because spring's rains have stopped doesn't mean your gutters are now safe. Summer is a crucial time for protecting your gutters, and in broader terms, your home. 3 reasons why you should schedule a summer gutter cleaning with our highly-trained professionals.
Check for Spring Damage
For many homeowners, this spring was a wet one. If you weren't consistent with your gutter cleaning, some damage might have occurred. Gutters clogged with debris mixed with the season's precipitation is a recipe for disaster. With a simple summer gutter cleaning, you can correct any substantial damage that occurred in spring.
Handle Summer's Weather
Spring is a rough time for your gutters, but it doesn't mean summer is any better. Two of the main culprits to summertime gutter damage are summer storms and intense heat. Keep your gutters clean to avoid any complications. 
Prepare for Fall
Keeping your gutters cleaned in the summer is the best way to be ready for fall. When the leaves start changing and falling from the trees, many of them will end up in your home's gutters. Keeping your gutters clear at all time guarantees they function properly to protect your home. 
Make sure to pre-book your fall cleanings early. We stay busy and our appointments fill quickly, so act now! Call or go online to schedule one of our services.