WELCOME TO LEGACY GUTTER CLEANING
What We Provide
You can count on Legacy Gutter Cleaning to meet all your needs and requests.
We offer services for both Residential and *Commercial properties.
Learn more about the services we provide below, and let us know if you'd like to know more about our Legacy Maintenance Plans.
*Give us a call for a custom quote for your commercial property.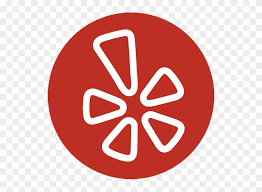 Brian B., Auburn
Great experience overall. Communication was easy and open. The technician arrived on time and stayed late to complete the entire job. He was polite and respectful at all times. We had the roof cleared of moss, the exterior of the house washed, and all the concrete pressure washed. Our house looks fantastic and all the mess created was completely cleaned before leaving. Online payment made paying easy and secure. Will use again." Brian P. Lakewood.
Nick M.
@username
Legacy Gutter Cleaning is a great company! Appointment was easy to schedule. They Came out fast. Not only did they clean our roof and gutters, but they also performed diagnostic test afterwards to ensure everything is working properly. The technician was very professional, knowledgeable and polite. We definitely would recommend the company and will continue using them ourselves. Nick M. Issaquah
Legacy Gutter CLEANING SERVICES
We have the experience and skills necessary to tackle just about every type of job that comes our way. We'll remove debris inside your gutters, clear clogs from the drains in your gutter system and perform water flow tests. 
Legacy Gutter Cleaning has been one of the most trusted names in the industry. Our Legacy Partners will remove moss and debris from the roof and then apply a moss treatment to kill remaining moss. 
Professional exterior home cleaning that adds immediate curb appeal to your home. Pressure Washing available for concrete driveways and patios. Soft Wash available for exterior home siding and gutters. With Legacy Gutter Cleaning, we cater to the needs of each client, ensuring the results you need and deserve.
With Legacy Gutter Cleaning, clients know exactly what to expect – professionalism, efficiency and exceptional results.
We recommend becoming a Legacy Member and enrolling in one of our Maintenance Plans to avoid high repair or replacement expenses.